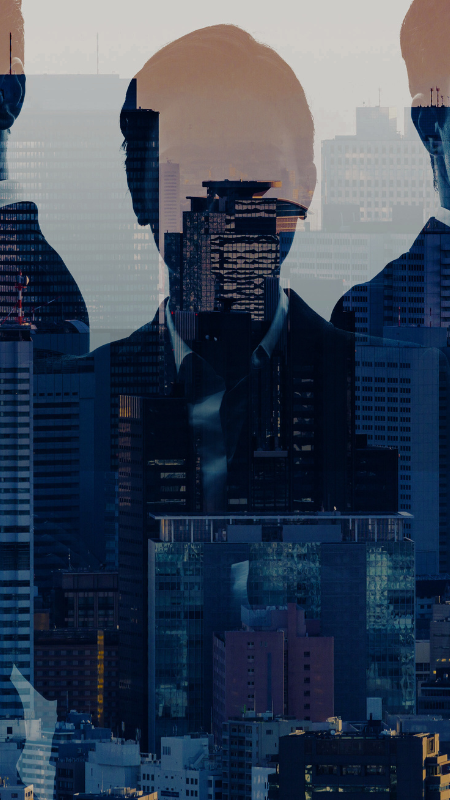 "A visionary leadership and management driving business towards growth"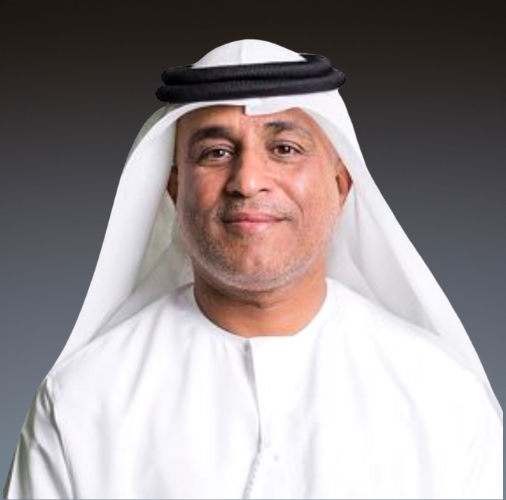 Khamis Buharoon Al Shamsi
Chairman
At ARAM Group, we are committed to apply our most adequate resources to achieve our vision and to create an efficient and sustainable investment portfolio concentrating on accountability, environmental sustainability and corporate social responsibility

We are dedicated to further developing our extensive accumulated experience in stable asset management, new investment opportunities and financial solutions to be more sophisticated and shareholder-oriented

We derive our competitive edge from our elite team to be a company that professionally manage investments, and create difference by introducing best business practices

Gearing up for the future, we will continue the strategy of expanding in domestic and regional markets, enabling investment and sharing knowledge, improving competitiveness while unlocking new areas of growth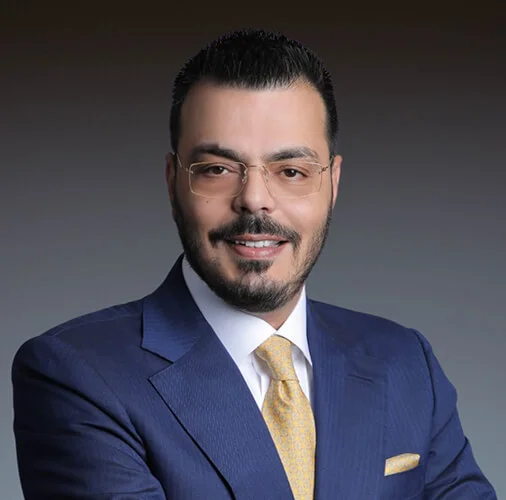 Ali Musmar
Chief Executive Officer
Inspired by our visionary plans, strategic investments and executing successful acquisitions. We strive in driving forward a stable financial position and targeting larger and more profitable businesses

With a focus on excellence, Innovation and determination, ARAM is equipped with a wide portfolio of investments that delivers attractive returns to its shareholders, strengthening its position across diverse growth sectors and increasing operational efficiency. ARAM has been a reliable growth driver for businesses in Natural Resources, Real Estate and Financial sectors.

As the pursuit continues to assure agility and adaptability with the rapid changes in the global markets, ARAM will continue in delivering competitive solutions to be counted amongst valuable, admired and diversified companies
Board of Directors & Management Team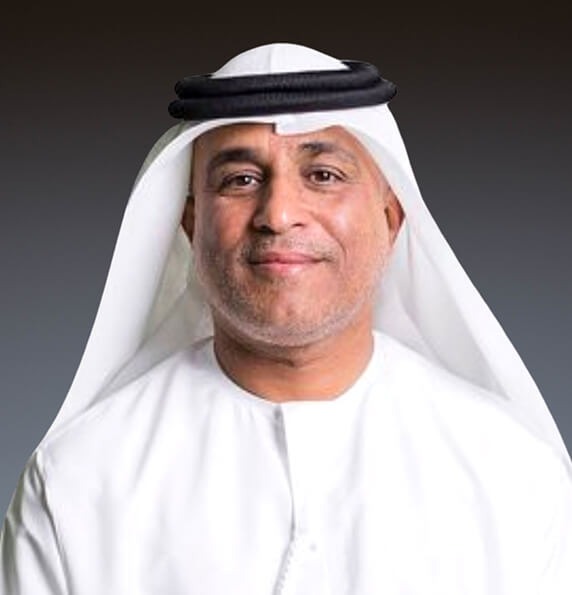 KHAMIS BUHAROON AI SHAMSI
Chairman
Khamis Buharoon AI Shamsi, runs a banking consultancy advisory service. Mr. Buharoon AI
Shamsi spent 14 years at Abu Dhabi Islamic Bank, from 2007 to March 2021. During this
time, he held many roles including managing director, member of the board of directors,
vice-chairman of the board of directors, and acting CEO for two years. As well as served a
the Chairman of Board of Directors For Burooj Real estate and He most recently served as
the Vice Chairman of Abu Dhabi Islamic Bank.
Khamis Buharoon has over 36 years of experience in banking, having acted as CEO,
manager, and chairman of Several boards, and has successfully led teams as the head of the
settlements committee, member of the executive committee, and vice-chairman of the
nominations and remuneration committee, among many other positions.
Before his time at Abu Dhabi Islamic Bank, Buharoon served as CEO of Commercial Bank
International for two years, during which he contributed to the restructuring of the bank.
His work at Commercial Bank International included acting as managing director for
Commercial Bank financial Brokerage, as well as managing director for Takamul Real Estate.
He was also the Chairman of the National Development Bank in Egypt since ADIB's
acquisition of the Bank in the final quarter of 2007 and Chairman of the Board of Directors
of Abu Dhabi Financial Brokerage Company.
He had also served as the Head of Domestic Banking Division at the National bank of Abu
Dhabi – NBAD for 7 years and served as the Chairman of the Board of Directors of Abu Dhabi
Leasing Company.
Buharoon is a certified public accountant and auditor. He served as head of the Banks
Inspection Team, Assistant Director of Internal Audit and Head of the Financial &
Administrative Affairs Department with the UAE Central Bank for 11 years.
Buharoon contributed in establishing several investment companies such as Arqaam Capital
Investment in DIFC, UBL and served as a board member in Tharawat Investment House in
the Kingdom of Bahrain, Naeem Holdings in Egypt and Unifund Capital Financial Investment
in the UAE from 2009 to 2017 and the Chairman of Etihad Capital in the UAE.
Buharoon Al Shamsi is a sought-after advisor, having sat as a board member and as a
chairman of committees including the Audit Committee at Agthia, he is the chairman at the
Abu Dhabi National Takaful Company's board of directors, among others. He has also served
as a member on many boards and executive committees in UAE, Dubai, Egypt, and London,
among others.
Khamis Buharoon was born in the United Arab Emirates in 1964, and he has a B.A in
Business and Accounting and he attended many programs and training courses globally.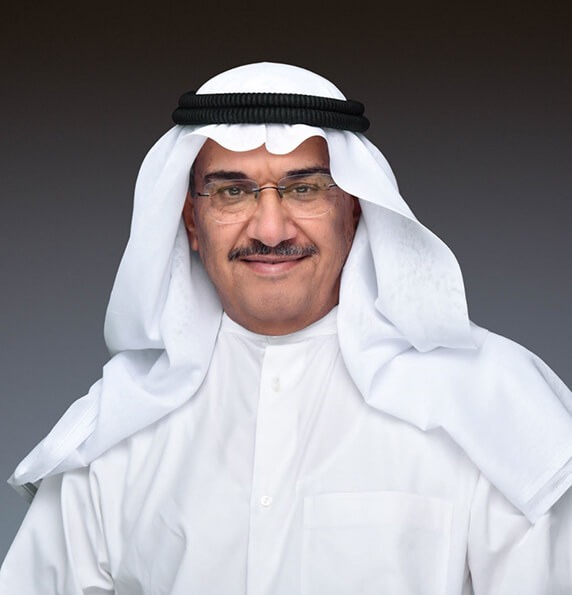 Ebrahim Ahmed Almannaei
VICE CHAIRMAN
Mr Ebrahim has experience in stock trading in the Kuwaiti market through his work in ARAM Group starting from his position as investment officer till promoted to the position of the Company's General Manager until year 2012, then promoted as a member of the Board of Directors and Vice President of the company till date He is also a member of Board of Directors of Kuwait Hotels Company since 2006 till date In previous periods he was a member of Board of Directors of:
·Building Materials Industry Company in Oman
·Bank of Yemen and Kuwait for investments
Ebrahim holds a Bachelor's degree in foreign affairs from the Faculty of Commerce and Labor Administration, University of Helwan, Egypt – Year 1979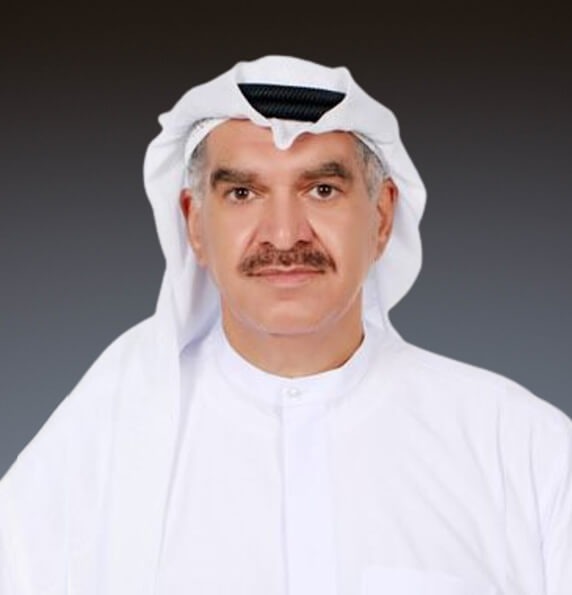 MOHAMMAD JAFFAR AL HAJ ALI AL RHAMA
Board Member
Retired Brigadier: Mohammad Al Rhama has an overall experience of more than 22 years in Dubai Police IT & E-Services Department. He was the Head of Dubai Police Academy IT Department, Head of Dubai Police E-Services Department and Head of Dubai Police Dept of Protective Security & Emergency Administration Department.
In addition, Retired Brigadier: Mohammad Al Rhama is a shareholder of various high-level
companies:
· Wings Investment LLC since 2018
· Sky Mali SA since 2019
· African Gold Mining & Resources LLC since 2020
· ARAM Group since 2021
Major Achievements:
Dubai Quality Award for Distinguished governmental department – Year 2000 Dubai Quality Appreciation Award "E-Services" – Year 2002 Nominated Management Representative ISO 9001 project – Year 2005 DGEP-Distinguished Government Department "Gold Category" – Year 2008 Member of the Supreme Committee in Dubai Government Excellence 2009-2014 Team Member of the Minister of Interior Award for Excellence – Year 2012
Mohammad Al Rhama holds Bachelor of Science in Aviation Maintenance From Embry Riddle Aeronautical University, 1988-1992 Management Airframe and Power Plant Approved Engineer (FAA), 1990-1992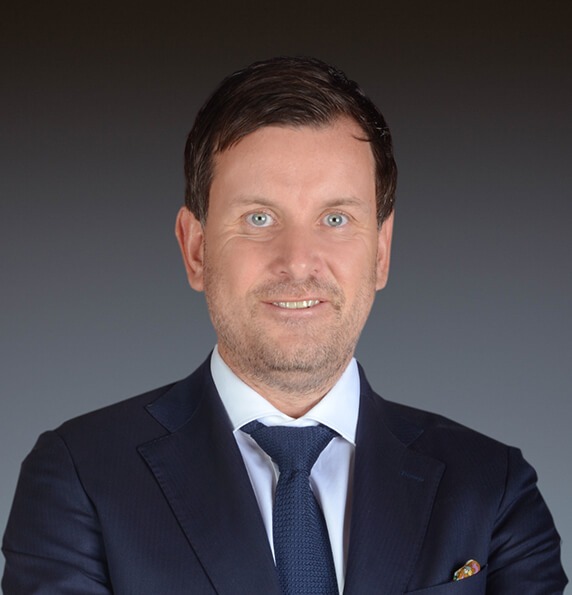 Christian Wolff
Board Member
Born & raised in Oslo Norway, Mr Wolff moved to the UAE in 2006. He started his career with Ernst & Young before taking on Senior Finance Positions in different organizations across different industries.
In the last years, Christian has been associated with a UAE based family conglomerate overseeing different kind of businesses as the Group Advisor. With his attention to details and as Head of the Audit Committee of ARAM Group, Christian demonstrates a personal commitment to achieving the highest standards and continuous improvement. Mr Wolff Holds a Master of Science in Economics & Business Administration from Norwegian School of Economics & Business Administration (NHH), Norway 1998-2002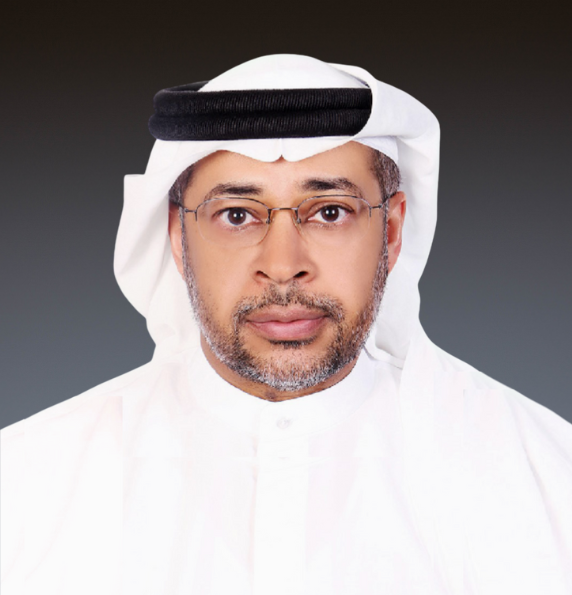 Jassem Mubarak Masoud Al Dhaheri
Board Member
Jassem Mubarak Al Dhaheri is an expert principal with 30 years' experience in investment fields with a master's degree of Science Economics, California State Polytechnic, California, USA.
His current role as an investment advisor at The Investment Office of Abu Dhabi Municipality includes the responsibilities of heading Public-Private Partnership (PPP), projects, the operations of the industrial areas and management of Municipal Investment Assets.
Jassem held several managerial positions at Oman & Emirates Investment Holding Company and Abu Dhabi Investment Company (ADIC)
During his employment at ADIC, he managed the operations of Investment Division, Asset Management Division and Capital Markets Division. In addition, he represented ADIC on the board of subsidiaries such as Emirates Ship Investment Company (E-ships) and National Financial Brokerage Company.
Jassem is also a board member of Etihad Capital PJSC and Insurance House PJSC, UAE.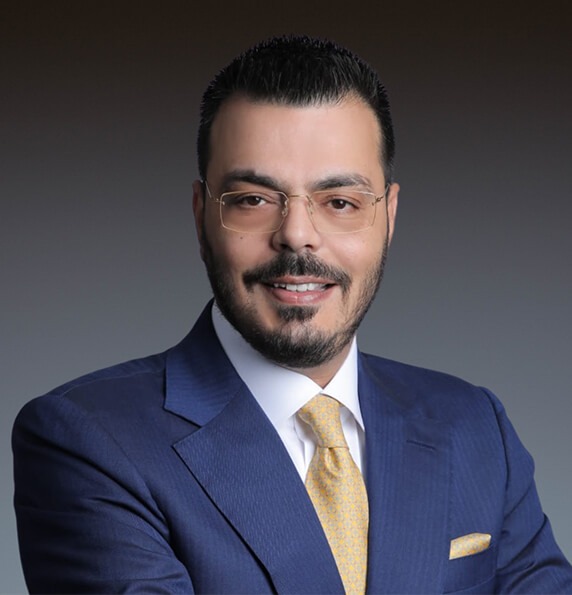 Ali Musmar
Chief Executive Officer
Ali Musmar is the Chief Executive Officer of Aram Group – PJSC,
With +20 years of experience, Ali provides strategic input and leadership on decision
making issues affecting the organization; specifically relating to the evaluation of
potential mergers, acquisitions, or partnerships. Ali Also supervises the implementation
and enforcing of policies
and procedures of the organization that improved operational and financial effectiveness
of the
company and provides guidance on contracts, negotiations, or business deals that the
corporation may enter into.
Before Being named as CEO of Aram Group in September 2021, Ali was a Chief Credit Officer
in Al-Masraf, Arab Bank for investment & foreign Trade and was a voting member in
Management Credit & investment Committee (MCIC), Member of bank's Executive Committee
(EXCO), Asset & Liability Committee (ALCO), and Credit representation in Board Meeting.
Ali has Established Credit Risk, Market risk and Liquidity risk measurement processes and
tools (FTP, VaR, etc), that includes Asset Liability Management (ALM) and Funds Transfer
Pricing (FTP) systems for monitoring of liquidity risks as well as using Liquidity
Coverage Ratio (LCR), Eligible Lending to Asset Ratio (ELAR) and Advances to Stable
Recourse Ratio (ASRR) among others to monitor its liquidity positions
Prior to joining Al-Masraf in March 2014, Ali spent more than 12 years of banking
experience. He held the position of Deputy Head Corporate Credit & Control in Commercial
Bank of Dubai, VP – Project Manager in Mashreq Bank and Basel II & Credit Risk Manager
in Jordan Ahli Bank
Ali holds Bachelor of Business Administration from University of Jordan and CFA Candidate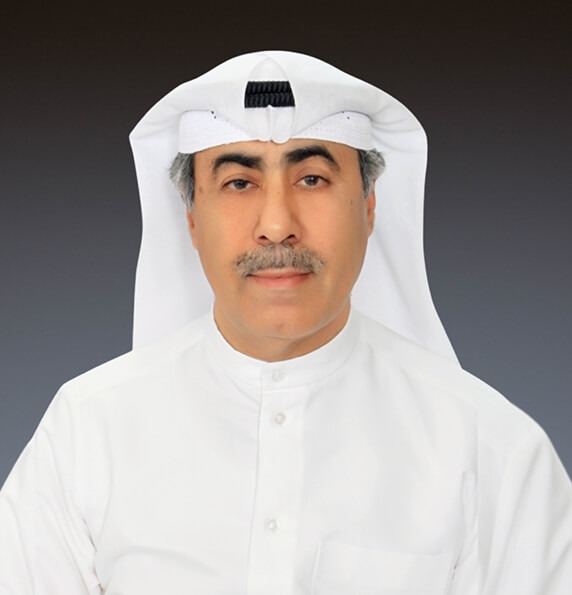 Abdulrahman Abdulla Al Mahmood
General Manager
Abdulrahman Abdulla Al Mahmood is the General Manager of Aram Group Company He joined Aram Group (previously named Sharjah Group Company) on February 1979 as a manager for Sharjah office until he promoted to company general manager, Abdulrahman has a wide experience in business management and insurance since he we was working as a manager of Al Ain Ahlia insurance company in Dubai He holds a commercial diploma degree